Marketing Committee
Goal: Handle all facets of marketing for the WVPMA.
Positions: Volunteer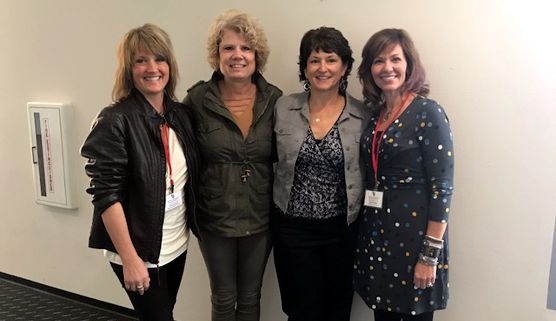 Responsibilities:
Updating the brochure for convention, June meeting and WVPMA yearly.
Responsible for the booth at the yearly convention- setup, "manning the booth" and breaking it down. Also, updating the booth to "keep up with the times."
Send bi-monthly update to the website committee.
Send WVPMA meeting notices to WVMA for their newsletter.
Nominees for Practice Manager of the Year have form in WVMA newsletter and on the WVPMA website.
Website Committee
Goal: Provide a website with up-to-date information relating to practice managers and the veterinary profession.
Positions:
Responsibilities:
Maintain the website
Obtains bi-monthly updates from all committees
Special Projects / Research Committee
Goal: Research new ideas, gather data and present to the board for continuation / approval.
Positions: Volunteer
Responsibilities:
Research and gather information of new ideas that would be submitted to the board / membership for consideration.
When an idea turns into a project, the committee will facilitate the implementation of the project to its end.
Nomination Committee
Goal: Nominate individuals from the membership for board positions that are open to re-election.
Positions:
Chairperson: WVPMA President
All other positions are volunteer
Responsibilities:
Two members are needed to assist the President.
Select potential candidates and contact them for acceptance of nomination.
Contact the secretary with the names of the members who have accepted the nominations so biographies and ballots can be sent out to the membership.
Prior to the annual meeting, the nomination committee shall meet and count the ballots.
Please reference the Certification section in the by-laws for complete details referencing the counting of the ballots.
Convention Committee
Goal: Handle all aspects of the WVPMA October Convention.
Positions:
Chairpersons: Lyn Schuh CVT
Co-Chairperson: Past-President
All other positions are volunteer
Responsibilities
Obtain a speaker
Sponsors
Registration
Convention booth
Food for convention
Marshfield Award
Promoting the convention
Attendee folders
Treasurer responsibilities
WVMA involvement