Events
Wednesday Evening, April 10, 2019
RECEPTION:
7:00pm – 9:00pm: Cobblestone Suites Hotel - (Cash Bar)
Thursday April 11, 2019
TOPIC:
WVPMA Member Meeting
ORGANIZER:
Billie Fisher
(262) 309-6942 ext. 130
SPEAKER:
Stephanie Bellin
DETAILS:
Stephanie is a Corporate Trainer and an HR Consultant. Her services include manual and policy writing, conflict resolution / mediation, engagement survey review with action plan building and onsite training / development. Learn more...
8:00am – 8:45am
Meeting Registration & Refreshments
9:00am -10:00am
Business Meeting
10:00am - 10:15am
Sponsor Intro
10:15am - 12:15pm
Exploring Diversity
12:15pm - 1:00pm
Lunch
1:00pm - 1:15pm
Sponsor Intro
1:15pm – 2:00pm
Assertive Communication
2:00pm – 2:15pm
Break
2:15pm – 4:00pm
Wellness Training, Managing Change & it's Associated Stress
HOTEL LOCATION:
Cobblestone Suites
1465 Bryce Drive
Neenah, WI 54956
920-751-0071
Web Site
10% Discount for WVPMA Members!
MEETING LOCATION:
Fox Valley Technical College
Public Safety Training Center
Room PS154-C
W6400 County Road BB
Appleton, WI 54914
920-560-1600
Web Site
REGISTRATION:
Event Flyer
MEMBERS:
NON-MEMBERS:
- OR -
A CHECK CAN BE MAILED TO:
Patti McFarland
Wales Animal Clinic
219 Summit Avenue
Wales, WI 53183
Summer Board Meeting - TBA
October Member Meeting - TBA
Meetings
Two Member Meetings Per Year:
Spring = Members & Board
Summer = Board only
Fall = Members & Board
Winter = Board only
Two (2) full-day management seminars each year
Day seminars will be held each spring and fall in a central Wisconsin location. These seminars are a happy blend of education, reconnecting with friends, professional support, and fun. At each seminar you will find:
Educational speakers
Roundtable discussions to troubleshoot common management challenges
Networking luncheon with fellow members
Continuing education credits for veterinary management (up to 8 credits per seminar)
Business briefing on WVPMA current events
For questions regarding web site or meetings, please contact Liz Schlick at: kvcareliz14@gmail.com.
April Speaker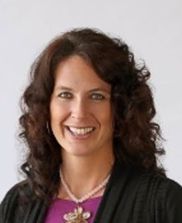 Stephanie Bellin
Corporate Trainer, HR Consultant