2022 Fall Conference
October 15, 2022
with Anthony Terradas
Vice President, CGI Digital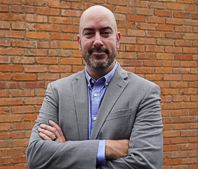 Tony Terradas
is the Vice President of Client Accounts.
Tony leads a team of 35 account executives and has worked with CGI Digital for over 12 years as an advocate for small businesses. He draws his experience from digital marketing, fundraising, sales and marketing to act as a strong resource for his clients in many industries including veterinary medicine.
An avid animal enthusiast, Tony enjoys keeping and breeding rare and unusual reptiles (alongside his quirky cat, Panda) and has lived with his family in Rochester, NY, home for 23 years.
Event Flyer
AGENDA:
8:00 - 8:15am Registration
8:15 - 8:40am Annual Meeting
8:40 - 9:00am Round Table Discussion
9:00 - 10:30am Customer First Impressions
10:30 - 10:40am Break & Gift Card Give-a-Way
10:40 - 12:00pm Growth Mode & Maintenance Mode
12:00 - 1:00pm Lunch
1:00 - 2:30pm Reputation & Reviews
2:30 - 2:40pm Break & Gift Card Give-a-Way
2:40 - 3:00pm Round Table Discussion
3:00 - 4:00pm The Importance of Video
4:00 - 4:30pm Questions & Closing Remarks
MEETING LOCATION:
Cambria Hotel Madison East
5045 Eastpark Blvd
Madison, WI 53718
(608) 241-7070
Web Site
THANK YOU TO OUR SPONSORS
Meetings
Two Member Meetings Per Year:
Spring = Members & Board
Summer = Board only
Fall = Members & Board
Winter = Board only
All meetings have been held via Zoom to accommodate rapid changes due to COVID-19
Two (2) full-day management seminars each year - Scheduled to resume in 2022
Day seminars will be held each spring and fall in a central Wisconsin location. These seminars are a happy blend of education, reconnecting with friends, professional support, and fun. At each seminar you will find:
Educational speakers
Roundtable discussions to troubleshoot common management challenges
Networking luncheon with fellow members
Continuing education credits for veterinary management (up to 8 credits per seminar)
Business briefing on WVPMA current events
Monthly Member Roundtable Discussions Via Zoom
1-hour virtual meetings held one day a month at 12:00pm. Invitations of the day will be sent out a week prior to the meeting via Facebook post and Group message. These virtual events are an opportunity to connect with peers and have great conversation on hot topics.
For questions regarding web site or meetings, please contact Anna Schilz at: aschilz@ethos.com.