WVPMA "Member of the Year"
The "Member of the Year" award is given annually to an individual recognized by their peers for their contribution to the WVPMA.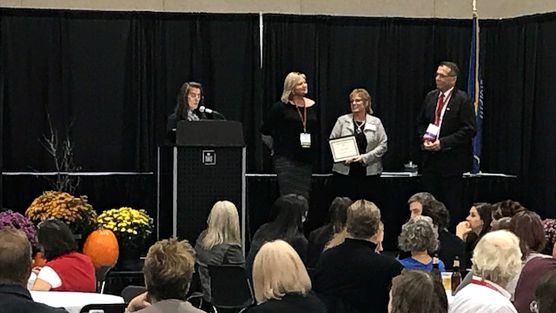 A special Thank You to Marshfield Laboratories for sponsoring our "Manager of the Year" award.
Past Recipients of the WVPMA Member of the Year Award:
2017 Jamie Holter
2016 Bob Feller
2015 Sue Arndt
2014 John Rasmussen
2013 Lyn Schuh
2012 No Award Given
2011 Holly Houston
2010 Tamera Hagner
2009 Gail Yatso
2008 Cheryl Skwor
2007 Cheryl Kuchera
2006 Alyce D'Amato
2005 Linda Johnson
2004 Gail Pipke (Peterson)
2003 Cathy Lucchesi
2002 Lori Jensen
2001 Josette Svitter
2000 Lyn Barwick
1999 Lisa Evans
1998 Larry Dreifke
Please Note:
Individuals intending on becoming new members must download, complete and mail or fax the WVPMA Membership Renewal/Application Form even if paying for the fees online. Completed forms can be mailed to Patti McFarland, Treasurer.
If you are a new member, you must fill out a Membership Application. It may take a few weeks to process a new member application.